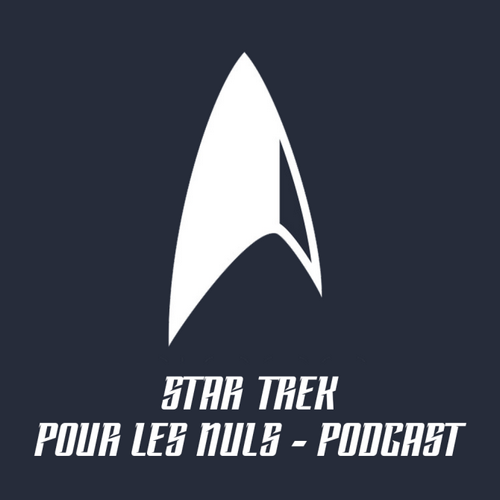 FR : Nous avons eu la chance de discuter avec Rich Handley, qui a écrit, édité et contribué à de nombreux livres à propos de la culture populaire et de franchises de SF (telles que Star Wars, Retour vers le Futur, Watchmen...)
Au cours de cet entretien, nous avons parlé longuement, étonnamment, de Star Trek, BattleStar Galactica et La Planète des Singes.
ENG : We have been lucky enough to discuss with Rich Handley, author, editor and contributor of many books about pop culture and science-fiction franchises (such as Star Wars, Back to the Future, Watchmen...)
During this interview, we have talked at length about, surprisingly, Star Trek, BattleStar Galactica and Planet of the Apes.
Vous pouvez retrouver le super podcast Cornelius & Zira ici : https://docteur-zaius.lepodcast.fr/
Et vous pouvez retrouver le super podcast Galactifrak ici : https://galactifrak.lepodcast.fr/
La musique d'introduction est issue de la bande originale de Star Trek The Next Generation
La musique utilisée pour les interludes est Jack's Garage, une musique libre de droit du groupe Midnight North
La musique de sortie est performée par l'artiste 2984 dont vous pouvez retrouver l'excellent album ici : https://interlink-2984.bandcamp.com/album/fin
Ici : https://www.youtube.com/channel/UC2ssW_T6rPPLU0lF-P0WFAA
Ou ici : https://open.spotify.com/artist/3Q4tYrDZ1clwnTN92ADrxp
Il s'agit du morceau Silly Deconstruction que j'affectionne particulièrement. Merci à 2984 pour m'avoir laissé utiliser son morceau !
Retrouvez nous sur Discord : https://discord.gg/3xNYGeR en live régulièrement !
Toutes les émissions sont disponibles ici : https://p1p2r.podbean.com/
P1P2R : https://www.facebook.com/P1P2R et sur Twitter : @P1P2R1
STPNL : https://www.facebook.com/nulstrek et sur Twitter : @STPourLesNuls et sur Instagram : @star_trek_pln
ECRIVEZ-NOUS ! startrekpourlesnuls@gmail.com